Your go-to place for all your daily-wear, casual & formal Shirts for basic Needs
"Anyone can get dressed up and glamorous, but it is how people dress up on their days off that are most intriguing." – Sabyasachi.
Tamarind India is a fashion retailer brand of women's, headquartered in Mumbai, which is known for offering the most authentic, with most current fashion trends at a great value to consumers. We occupy a unique position in the Fast Fashion space.
Tamarind India is a premium brand, offering quality products like- printed cotton, non printed shirts, dobby fabric shirts, silk shirts and many other types of cool, classy, stylish AND so beautiful, must have SHIRTs to  our customers. Ours printed designs and unique colour combinations on the shirts, leaves customers awe-struck.
Tamarind India offers a chic but comfortable clothing/Shirts collection that comfortably combines formal and as well as casual wear. It has evolved to keep pace with its clients' changing lifestyles. Tamarind India aims to take the customers to higher levels of comfort and confidence by making them look, feel, work, and play better. We use raw materials like- cotton, dobby, silk, mul and modal etc. which aims to give customers a comfort with the greatest quality fabric feel in whatever and wherever they wear Tamarind india. Thus, customer get benefits of both top notch quality and ultra light products.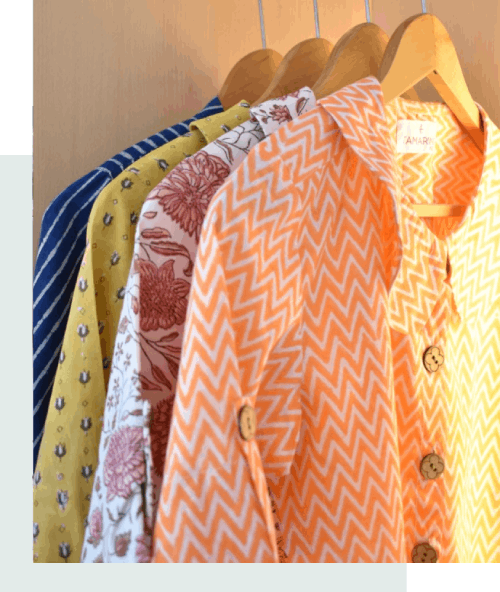 Ethnic fashion can never go out of style. Indeed with time, the momentum of ethnic wear continues to grow. This is the biggest reason that buying an ethnic dress is an investment because it can be cherished for decades, worn on different occasions, and can be passed down from generation to generation.
Tamarind offers a range of ethnic wear styles in India that are not just trendy but also comfortable. Tamarind deals with printed shirts that are best for – office wear, home wear, travel wear, or party wear. All our products are crafted with intricate detailing and breathable fabrics. Tamarind is committed to serving our fashion-forward customers with an exclusive range of a wide variety of designer ethnic wear.
So, if you are wondering how to notch up your gorgeous ethnic dressing then do not look any further than Tamarind. Our cozy, chic, and summery prints surely match the current trends and styles. From classic to contemporary latest ethnic wear styles with a dash of swag, we provide a variety of designs under ethnic wear for women that perfectly vibes with their unique fashion taste. We have a range of printed shirts, in different sizes, which helps us in catering to a wider market needs.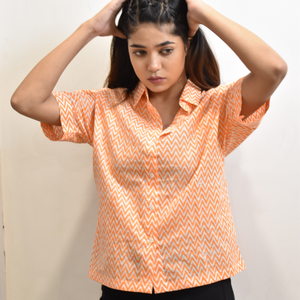 Great fitting, cool design ....loved it.... 🥰
Cool & simple, such a nice shirt really!
I just love all your shirts, wanna buy all but really perfect fit and so comfortable n soothing
very nice and so comfortable for everyday wear, bought 4 shirts I think😄🙈
your silk white shirt is super classic with a perfect fit Gargi!