Tamarind is a fashion retailer brand of women's, headquartered in Mumbai, which is known for offering the hottest, most current fashion trends at a great value to consumers.
Tamarind offers a chic collection of western wear that comfortably combines formal and evening wear. It has evolved to keep pace with its clients' changing lifestyles. Tamarind aims to take the customers to higher levels of comfort and confidence by making them look, feel, work, and play better. The company constantly refreshes its designs and experiments with international trends to help customer create their style.
The owner chose Tamarind as a name for her brand. Because of two reasons. Firstly, because of her love for tamarind. And, secondly, tamarind which means "Indian date", has multiple uses. The tamarind tree produces brown, pod-like fruits that contain a sweet, tangy pulp, which is used in cuisines around the world. She believes tamarind matches the purpose of her brand, just as tamarind has multiple uses. Her brand, tamarind also aims to provide clothing that can be used on multiple occasions.
Gargi Sharma, owner of Gargi Sharma Clothing, has 10 years of experience in the fashion world. It was in 2021 when she decided to use her experience, in establishing a retail outlet of her own, which ultimately happened in form of Tamarind. Her company Tamarind, is extremely close to her heart and through her company, she aims to provide a wide variety of clothing options to people.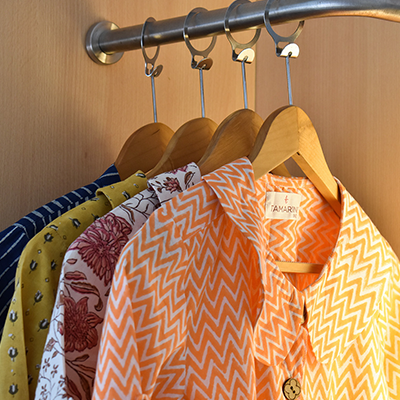 All the fabrics to be used for clothing are carefully chosen by her after careful introspection.
The company also tries to bring the best designs to its customers through thoughtful and intentional design decisions. The fabrics used are mindfully selected. The company agonizes over every stitch so that customers have the best experience. The print and designs on their products are unique, making the customers fall in love with both the beautiful designs and the products of the company. They have minimal aesthetic on their prints, making them one of the favorite brands of people.